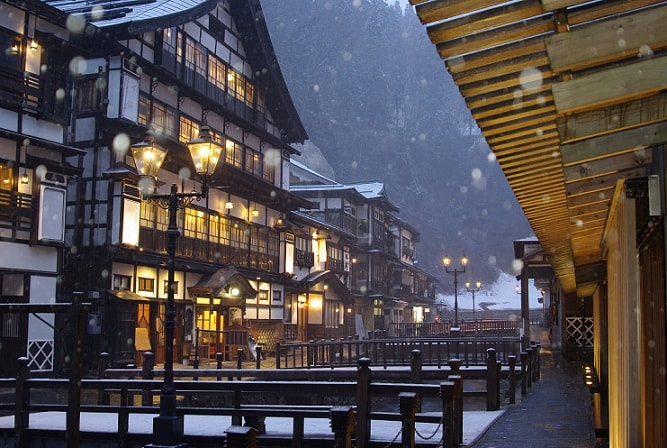 A 'ryokan' is a traditional Japanese style inn and more than 50,000 can be found in Japan.
It is common for ryokan to have 'tatami' flooring, a traditional rice straw matting. Guests sleep on 'futon' bedding that will be set out by a maid after dinner.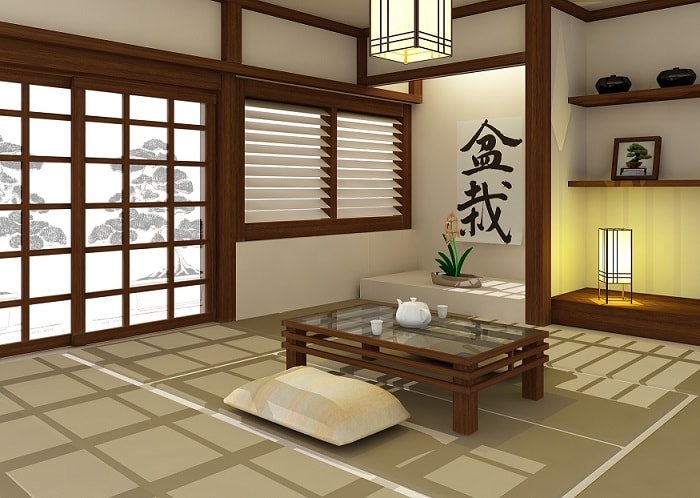 Some of the rooms may not be en-suite as most ryokan have a communal bath and possibly an open air bath too.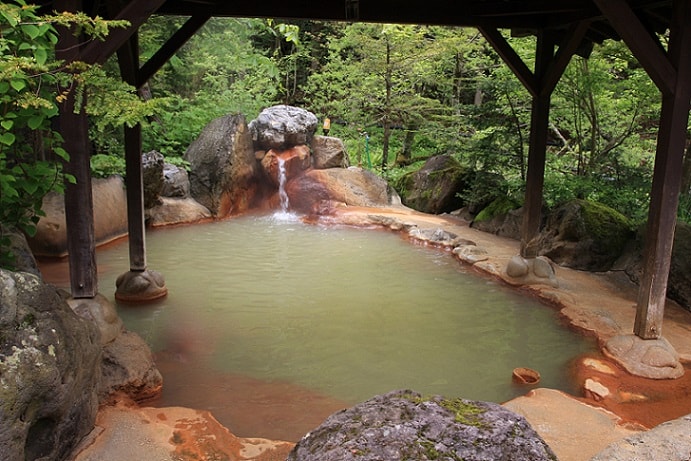 Recently, however, en-suite rooms are becoming more common and rooms with an open air bath and a private bath for couples or families are very popular among the Japanese.
Ryokan Dining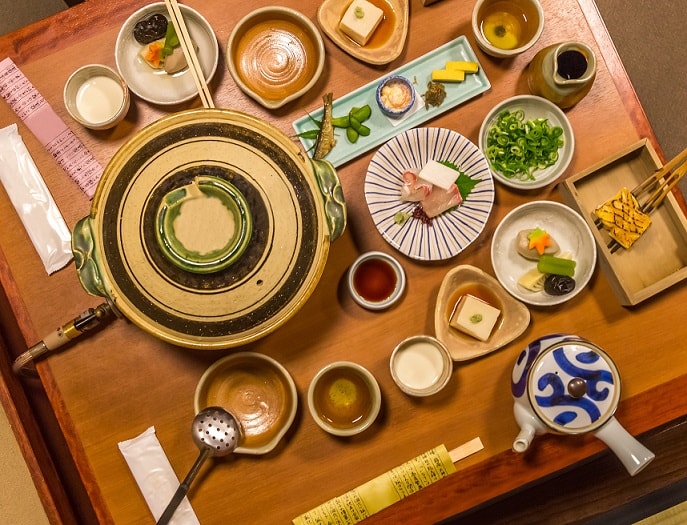 Most ryokan will serve traditional Japanese food for breakfast and dinner.
'Kaiseki' is the traditional multi-course dinner, in which only fresh seasonal and local ingredients will be used to enhance flavour and artistic appearance.
Normally, both dinner and breakfast are included in your room price.
How to relax the Japanese way
At a ryokan every guest receives a'yukata' - a light cotton casual kimono that is worn especially at summer festivals or at ryokan in all seasons.
You will be offered to change to a yukata after bathing at a ryokan during your stay.
After changing into your yukata, you will feel more a part of Japanese culture while walking around the ryokan.
For Japanese people, staying at a ryokan is one of the most popular things to do when they are having a short trip to escape from stress and need a change of scenery. Staying at a ryokan for one or two days, enjoying the delicious food and relaxing atmosphere melts all stress away and is one of the most Japanese ways to spend a weekend. Everyone who visits Japan should at least once experience this truly unique Japanese culture and for everyone who's interested, we have a bunch of ryokan to choose from: Ryokan.