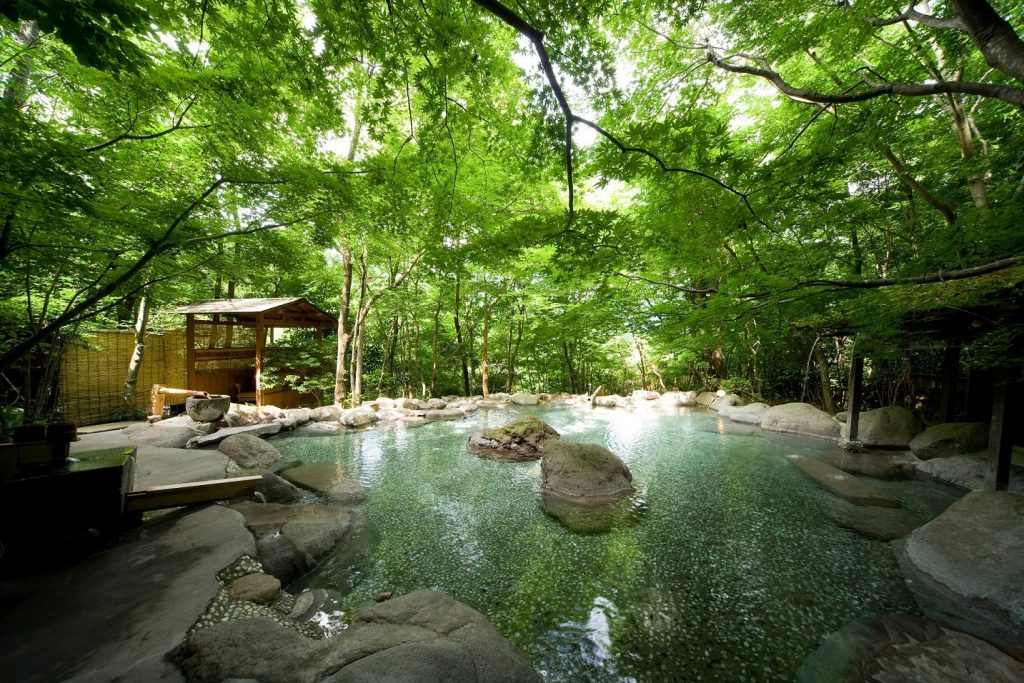 An 'Onsen', is a hot natural spring and is one of the most popular places to relax both the body and mind in Japan. As Japan is situated in a volcanic area, thousands of onsen are scattered throughout Japan are often found out in the countryside.
Every onsen area has different kind of minerals that provide different types of medical benefits. It comes in many types: open air or inside, colourless or coloured, public or private and also mixed gender or separate. The bath tubs are most often made from Japanese cypress, marble or granite.
How to Use Onsen Baths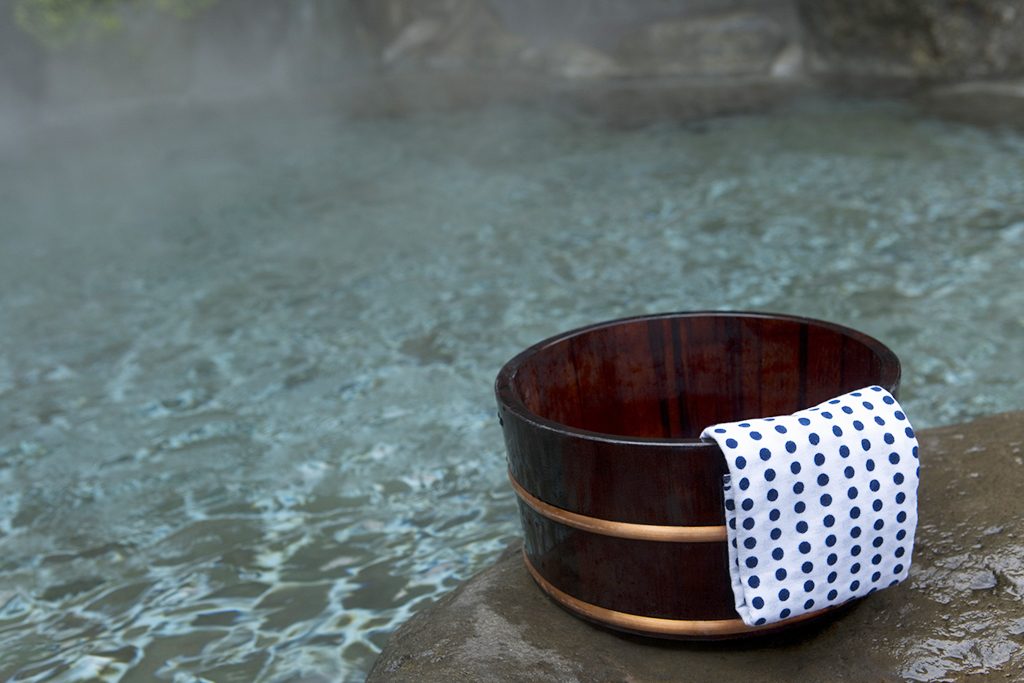 1. Enter the correct side of the door (male / female).
2. Take off ALL clothing.
3. Bring the provided small hand towel into the onsen.
4. At the shower stall, cleanse yourself thoroughly sitting down.
5. Soak into the onsen bath and enjoy.
Onsen Manners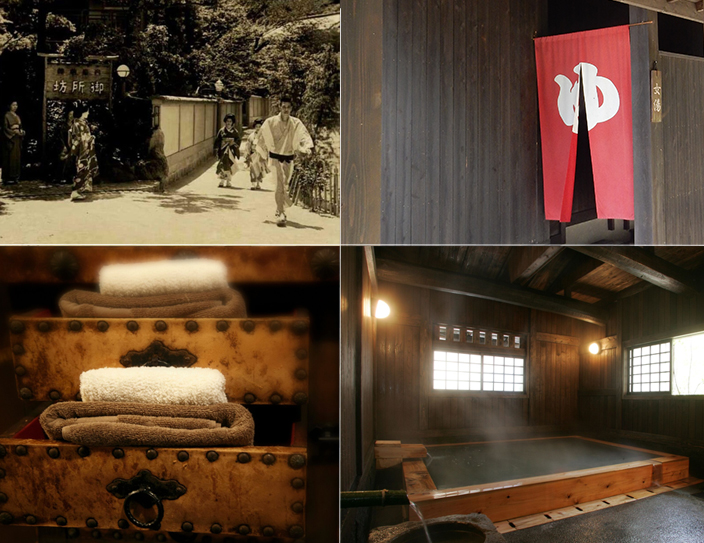 1. Swimming clothes/underwear is not allowed.
2. Do not stand while taking a shower.
3. Rinse off all soap/shampoo before dipping into onsen bath.
4. No swimming or jumping, move slowly in the bath.
5. Do not let towel or hair touch the water (tie and put up long hair).
6. Do not wrap towel around the body and if needed, wring towel dry outside the bath.
7. Keep a low voice when talking.
8. Do not let water drip inside the changing room.
9. Use only one bath & hand towel each.
Onsen Tips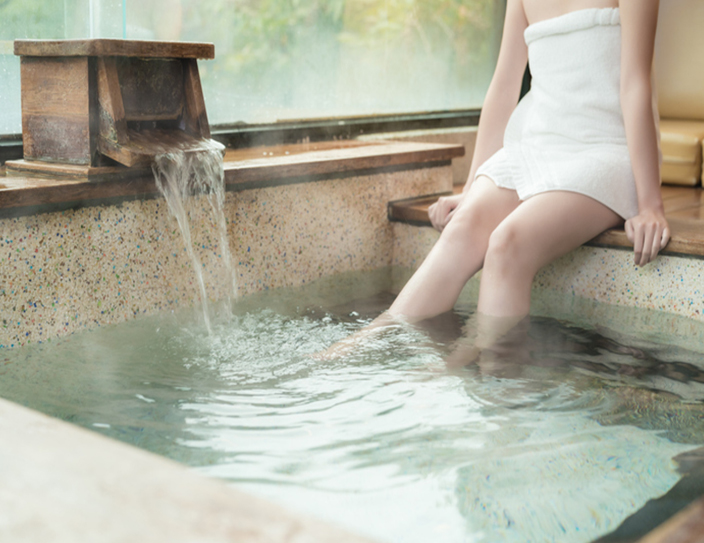 1. Soak in the onsen for 5-10mins at a time, then get out and relax.
2. If you feel light-headed, get out of the bath slowly and steady yourself.
3. Do not use onsen after heavy alcohol intake.
4. Move around the bath area slowly to avoid slipping.
5. Drink water (from a fountain or a bottle, not the bath!) in between moving baths.
If you are planning to go to Japan, you can find Ryokan here!