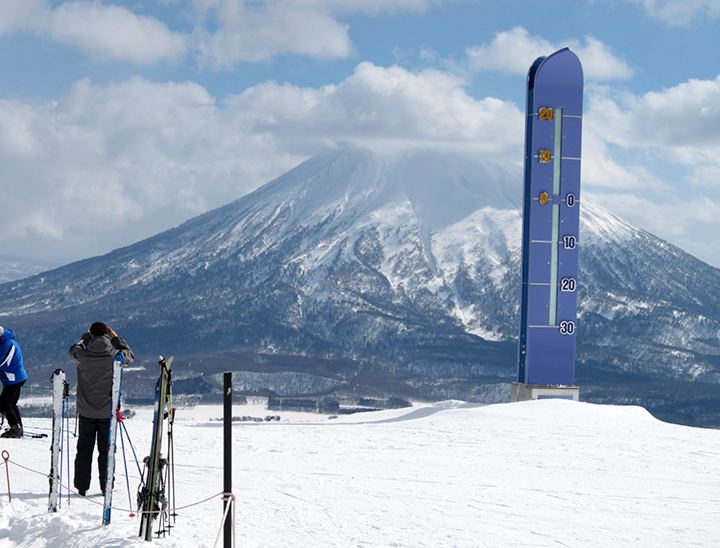 Japan has become a world class ski and snowboard destination renowned for its deep powder and unique atmosphere. There are around 400 ski resorts across Japan from Hokkaido to Kyushu. Majority of Ski resorts can be found in Hokkaido Niigata and Nagano.
Niseko, Hokkaido
The Niseko Resort offers some of the best powder skiing and snowboarding slopes in the world. Located on Annupuri Mountain (1,308m), the resort has four major independent ski resorts on different sides of the mountain. As the four locations meet at the peak, you have the convenience of skiing or snowboarding using the same ticket.
Up to 15 meters of dry powder snow falls throughout each season, which compares favourably to even the snowiest resorts in North America and Europe. Whether you're a powder hound or a speed seeker, hungry for the excitement of tree skiing or night skiing, or just a beginner looking for open, safe runs, the Niseko ski and snowboard area offers a wide range of terrain and challenges. Hirafu Village is the gateway for the four ski resorts in the area, Hirafu, Hiagashiyama, Village and Annupuri, of which Hirafu is the largest. You can ski within a region of over 47 kilometers of diverse, groomed, crowd free runs.
Niseko Gran-Hirafu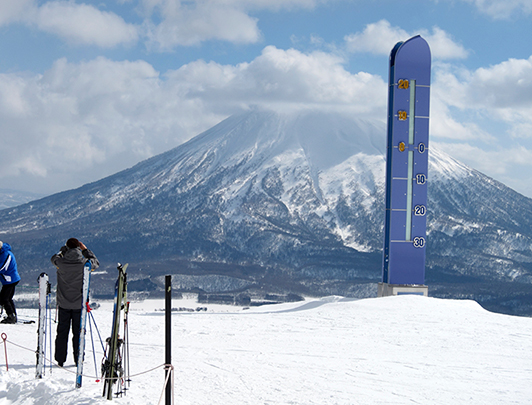 The Hirafu village is located in the southeast side of Mt Annupuri. The Hirafu is the largest ski area at Nisekoresort. Hirafu made up of two main ski area; Hirafu area is famous for the steep slope and lump, Hanazono area is renowned for its incredible tree skiing and access to some of the best off piste skiing in the world. Many skiers said hirafu has the best quality of snow. In addition, the charm of this resort is dynamism to run on a slope very much having none of the trees and run nearby Mt Yotei you may enjoy the splendid scenery.
Season:

late November to early May

Lift Pass:

1 day ticket:
adult 6,900 yen, child (up to junior high school students) 5,100 yen
8-hour ticket:
adult 5,900 yen, child (up to junior high school students) 4,400 yen

Access:

3 hours by express bus from Sapporo station to Ski resorts
Niseko Annupuri Kokusai Annupuri resort is located in the south side of Mt Annupuri. Annupuri has the variety range of slopes where even a beginner can fully experience powder snow. You may enjoy the off-pieste run on the slope of 'Challenge Course', 'Marchen Course', a 'Fukayuki-Rinkan Course', and 'Silver Course'.
The slope condition is in a natural state without doing treading snow firm. Therefore it will be an amazing condition if the fine morning comes after the snowfall.
Season:

late November to early May

Lift Pass:

1 day ticket:
adult 6,900 yen, child (up to junior high school students) 5,100 yen
8-hour ticket:
adult 5,900 yen, child (up to junior high school students) 4,400 yen

Access:

3 hours by express bus from Sapporo station to Ski resorts