Japan Guide
Speak to our Japan Experts
Find your perfect Japan Holidays
by calling or send us an enquiry
020 7611 0150
5 out of 5
(169 Reviews)
30 Mar 2020


Office closure for remote working
Office closure for remote working Dear Customers, We would like to announce that our London office is temporarily closing. We will commu ... ...read more
Best Beaches in Japan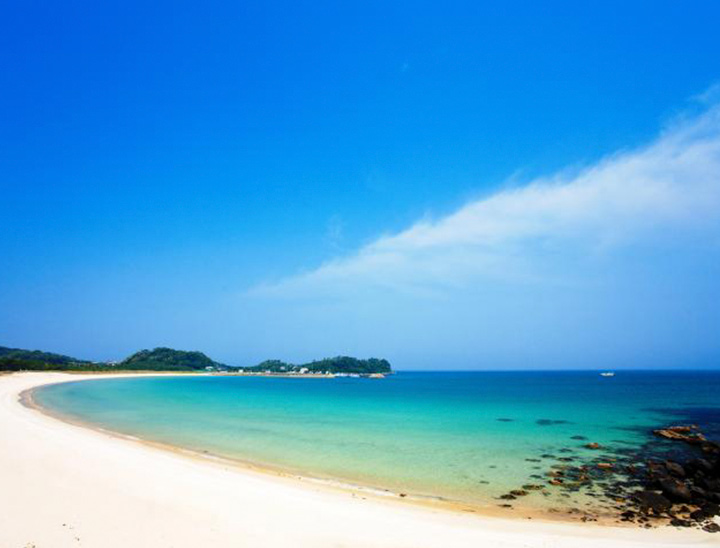 The best known place for beaches, snorkelling, scuba diving and other related activities is of course Japan's very own sub-tropical paradise, Okinawa. The Okinawan islands have a host of options for beaches, from popular hotel resorts in Naha and nearby islands, to remote retreats further afield like Taketomi island, where you might be among the only people on the beach! Many of these beaches are completely unspoilt and have excellent coral reefs and a wide variety of fish making them a great location for all your aquatic adventures. It is worth remembering however that you don't need to go all the way to Okinawa for a beach holiday in Japan, as there are other beaches just as beautiful in other parts and I can guarantee in the summer Japan is hot enough for them! Below is our list of the top six beaches in Japan.
Yonaha-Maehama Beach, Miyako Island, Okinawa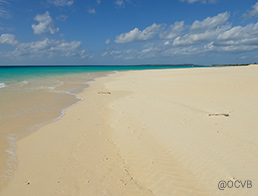 This is one of the most popular beaches on Miyakojima, with its 7km white sandy beach and crystal-clear water. Yonaha-Maehama beach is ranked 15th on TripAdvisor's Best 25 beaches in Asia, 2015. This beach is also well-known as a starting point for the Japan Triathlon on the island.
Access:

20min. by car from Miyako Airport
Kondoi Beach, Taketomi Island, Okinawa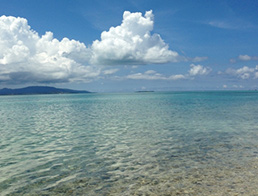 Kondoi Beach is the most popular beach on Taketomi with a beautiful crescent-shaped bay and shallow turquoise water.
Access:

6min. by local bus from Taketomi Higashi Port
Aharen Beach, Tokashiki Island, Okinawa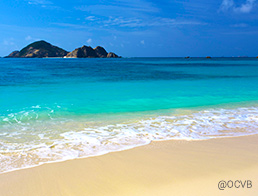 Stretching for 800 metres, Aharen Beach is known as the Mecca for snorkeling and diving with 800 metres of white sand and an impressive coral reef.
Access:

10min. bus ride from Tokashiki
Hate-no-Hama, Kumae Island, Okinawa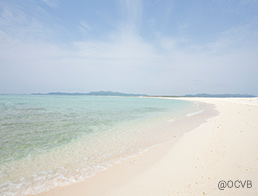 Hate no Hama is an uninhabited island of white sandy beaches surrounded by emerald green water. Several companies operate a half day or full day tour to Hate-no-Hama (from Kume Island) Toilets are the only facility available on the beaches but during high season, parasols and beach mats are available for hire.
Access:

20min. by boat from Tomari Fisharena Port on Kume Island
Ohganeku Beach and Yuriga hama – Yoron Island, Kagoshima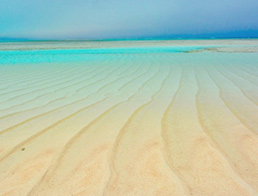 Yoron is located at the southern tip of the Amami Islands, which belong to Kagoshima Prefecture. It is small but offers fantastic beaches, surrounded by coral reefs and clear, blue water. Yurigahama beach meanwhile, is a sandbar that only appears at low tide in spring and summer. You can reach it from Ohganeku beach by glass-bottomed boat.
Access:

1hour and 10min. by flight from Kagoshima to Yoron Island and 20min. by car to Ohganeku beach
Tsutsukihama Beach- Iki Island, Nagasaki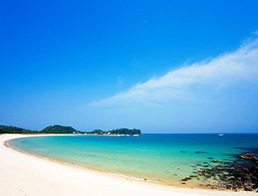 Iki Island is situated off the coast of Kyushu between Fukuoka and South Korea and it belongs to the Nagasaki prefecture. Tsutsukihama beach is famous for its 600 metres of stunning sandy beach with shallow turquoise water.
Access:

1 hour and 10 minutes by Jet Foil from Hakata Port to Iki Island, 30min by car to the beach
Speak to our Japan Experts



Find you perfect Japan Holidays by calling or send us an online enquiry.
Please call us on: 020 7611 0150 or make an enquiry. We will get back to you soon!
Find you perfect Japan Holidays by calling or send us an online enquiry.
Please call us on: 020 7611 0150 or make an enquiry. We will get back to you soon!
Newsletter Sign Up
Follow Us
©JAPAN TRAVEL CENTRE - Tailor your Japan travel by Japan specialist.