Japan Guide
Speak to our Japan Experts
Find your perfect Japan Holidays
by calling or send us an enquiry
020 7611 0150
4.9 out of 5
(137 Reviews)
23 Apr 2018

Must Visit Japanese Gardens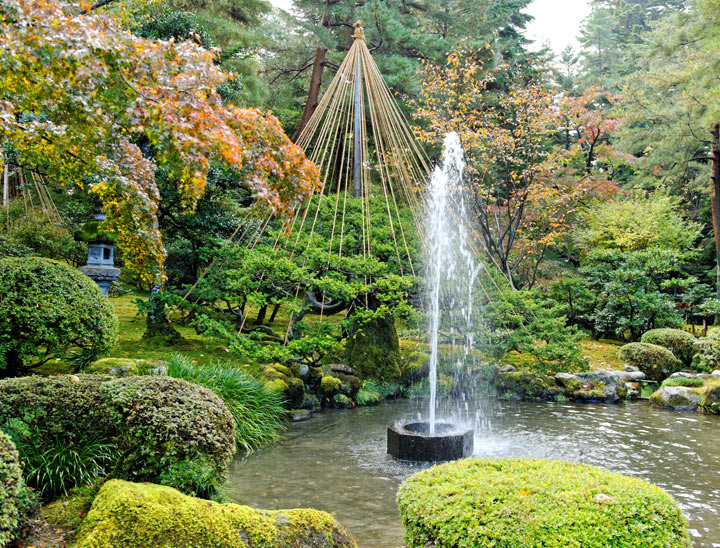 Japanese gardens are the epitome of Japanese culture and a way to express the love for the beauty of nature. They are designed to recreate miniature landscapes, often in a highly abstract and compact format. They are renowned for their aesthetic pleasure they provide, and their serenity and stunning views are admired all over the word. The three primary elements used in building of a Japanese garden are stone, water and trees. Japanese gardens have always been regarded as a representation of a natural setting hence the amalgamation of the elements to represent natural scenery. Some of the examples of traditional Japanese gardens include pond gardens, rock gardens, stroll gardens and tea ceremony gardens. In ancient times, most gardens were used for religious practices or rituals, ceremonies of the state and were designated recreational spots for the nobility. One of their major characteristics is the so-called borrowed scenery incorporating various landscapes into one garden thanks to which it captures the very essence of nature. Japanese gardens are not only meant to be places of social gatherings or artistic expression, creation and relaxation but most of all they exist to emphasise the role of nature in our lives.
Kenroku-en Garden, Ishikawa Prefecture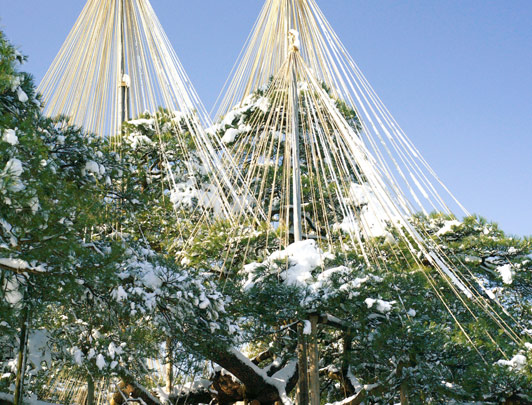 As a historical and cultural heritage site reflecting Kaga Hyakuman-goku culture, the Kenrokuen Garden has the 6 essential ("sublime") attributes that make a perfect landscape garden – a water course, panorama, antiquity, spaciousness, seclusion and artificiality. It is one of the three most beautiful gardens in Japan and one of the most frequently visited attractions in Kanazawa.
Address:

1 Kenrokumachi, Kanazawa, Ishikawa Prefecture 920-0936, Japan

Access:

Kanazawa Station (about 10 min.) Kanazawa Station ⇒ Dewa-machi ⇒ Kenroku-en (Kodatsuno gate)

Entrance fee:

Adults: 310 yen, persons 6 to 18 years of age: 100 yen

Opening hours

7.00~18.00 (March-15th Oct),
8.00~17.00 (16th Oct ~ February)
Koraku-en, Okayama Prefecture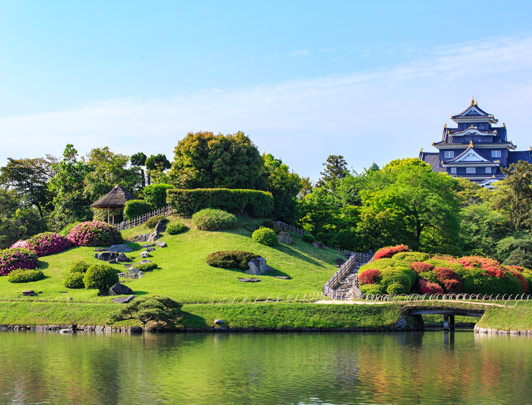 Koraku-en means "the garden of delayed pleasure". This stroll garden is located near the Ujo (Crow Castle), Okayama. Alongside Kenroku-en garden and Kairaku-en garden it is one of the most beautiful gardens in the country. The Koraku-en features hills, trees, ponds, streams, tea houses, and a Noh stage. It was used for entertaining and welcoming important guests and was a place of retreat for the daimyo (powerful feudal rulers). It suffered damages as a result of floods and bombardments, and restoration works were carried out in 1952 based on paintings and sketches of the Edo period.
Address:

Korakuen 1-5, Kita-ku, Okayama City 703-8257

Access:

City bus from JR Okayama Station: 12 min Take a bus towards Fujiwara Danchi from bus terminal platform 1. The gardens are next to the Korakuen-Mae bus-stop.

Entrance fee:

Adult (15-64) 400 yen, (6 to 14) 140 yen, Senior (65+) 140 yen

Opening hours:

7:30 am - 6:00 pm (last entry 5:45 pm) between 20 March– 30 September 8:00 am - 5:00 pm (last entry 4:45 pm) between 1 October – 19 March
Kairaku-en Garden, Ibaraki Prefecture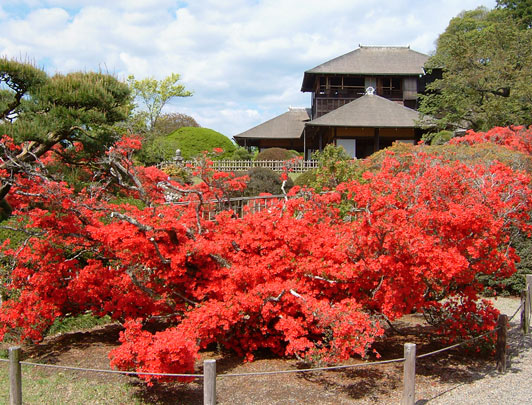 The Kairaku-en which means "a park to be enjoyed together" is one of the three greatest landscape gardens in Japan and can be found in Mito City, Ibaraki. It is most famous for its plum trees, forests and lakes, which attracts many visitors during its plum blossom season between February and March.
Address:

1 Chome Tokiwacho, Mito, Ibaraki Prefecture 310-0033, Japan

Access:

15 minutes by bus from Mito station

Entrance fee:

Kairakuen Main Garden Free

Opening hours:

6:00 to 19:00 hrs (20 February to 30 September 30) 7:00 to 18:00 hrs (1 October to 19 February)
Ryoan-ji Garden (Ryoanji Temple), Kyoto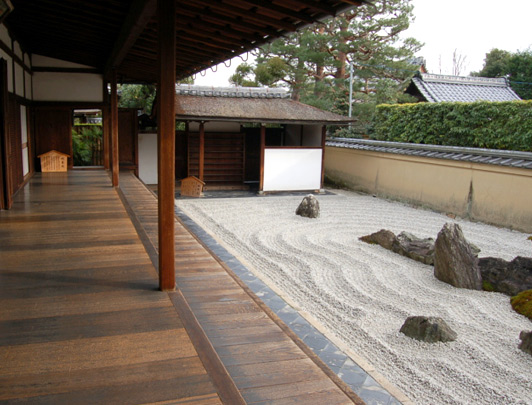 Ryoan-ji garden is part of the Zen Ryoan-ji temple complex in Kyoto and is renowned for its "dry garden" style. Considered one of the greatest masterpieces of Japanese culture it is listed as a UNESCO World Heritage Site. Unlike the other gardens, this one consists of 15 rocks and gravel only. It does not feature any trees or ponds but still is very unique. There is no specific representation or symbolic meaning to the garden; it is merely an abstract form of art that allows for individual interpretations.
Address:

13 Ryoanji Goryonoshitacho, Ukyo Ward, Kyoto, Kyoto Prefecture 616-8001, Japan

Access:

From JR or Kintetsu Kyoto Station take the city bus route 50 to Ritsumeikan daigaku-mae stop, then less than a 10 minute walk from the bus stop.

Entrance fee:

Adult fee: 500 yen; Under 16s: 300 yen

Opening hours:

8:00 am until 5:00 pm (March-November), 8:30 am until 4:30pm (December –February).
Adachi Museum of Art Japanese Gardens, Shimane Prefecture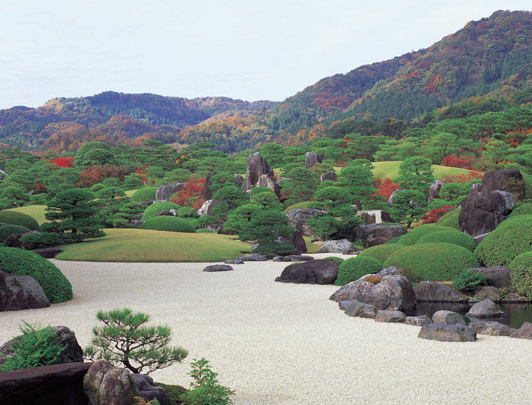 The Adachi Museum of Art was founded in 1980 by Adachi Zenko who firmly believed that gardens are a living Japanese painting. The museum is best known for its six well-maintained, award-winning gardens which can be enjoyed at any time of the year. The stunning works on display reflect the characteristics of each season.
Address:

320 Furukawa-cho, Yasugi, Shimane Prefecture, 692-0064, Japan

Access:

It takes about 20 minutes on a free shuttle bus from JR Yasugi Station to the museum.

Entrance fee:

Adult 2,300 yen, University students 1800 yen, High school students 1,000 yen, elementary or junior high school students 500 yen. Group discounts available.

Opening hours:

9.00 am until 5:30 pm (April - September), 9.00 am until 5.00 p m (October - March).
Ritsurin Koen Garden, Kagawa Prefecture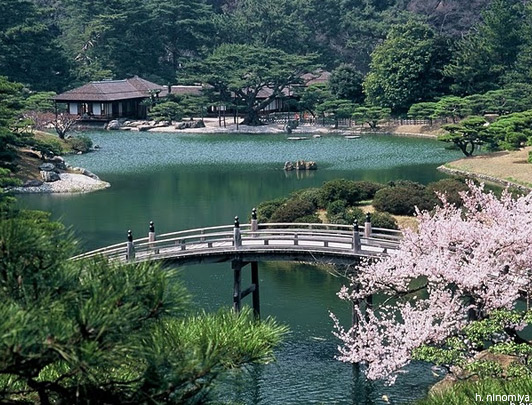 The Ritsurin Koen garden in Takamatsu city is the largest designated National Special Scenic Beauty in Japan. It has six ponds and thirteen tsukiyamas (artificial hills), features tea houses, arts and crafts exhibits, various bridges and small paths. One can also enjoy the stunning view of pine trees on Mount Shiun.
Address:

1 Chome-20-16 Ritsurincho, Takamatsu, Kagawa Prefecture 760-0073

Access:

From JR Takamatsu Station – 7 min. by taxi From JR Ritsurin Koen Kitaguchi Station – 3 minute walk

Entrance fee:

1 January to 16 March (Free), Adult 410 yen, Child 170 yen

Opening hours:

Everyday
Saihoji Moss garden, Kyoto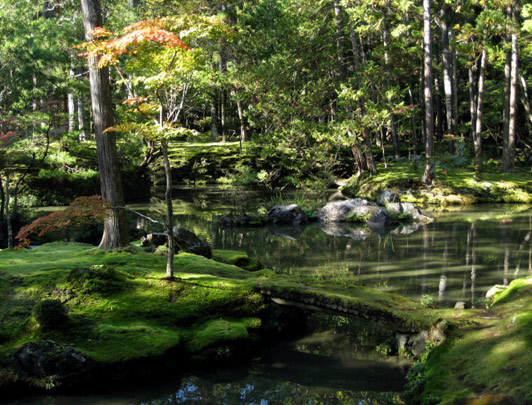 Saihoji also known as Kokedera is a UNESCO World Heritage site. It is the masterpiece of the famous Zen monk Musō Soseki. With the progression of time, the moss had gradually grown out until it covered the entire area. It is estimated that there are 120 varieties of moss in the temple garden.
Address:

Saihō-ji Temple 56 Jingatani-cho Matsuo Nishikyo-ku, Kyoto, 615-8286, Japan

Access:

Kyoto Bus number 73 from Kyoto Station via Arashiyama to Kokedera runs once or twice to the hour.

Entrance fee:

Due to the fact it can accommodate only a limited number of visitors, entrance to this temple requires a postal reservation (往復ハガキ) well in advance. You will be sent a written confirmation of time and date of visit. The entrance fee is 3000 yen.
Sankeien Garden, Kanagawa Prefecture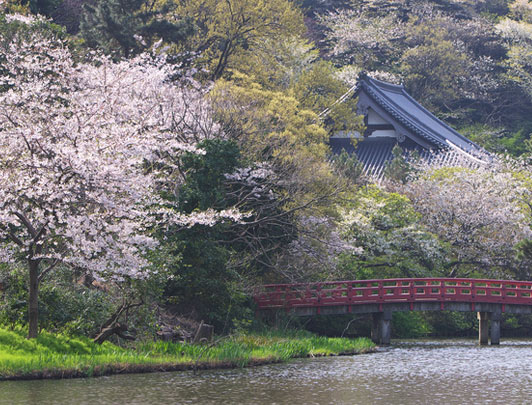 The Sankien garden in Yokohama, Kanagawa prefecture, is a spacious Japanese style garden which exhibits a number of historical houses and buildings from all across Japan.
Address:

58-1, Honmoku Sannotani, naka-ku, Yokohama 231-0824 Japan 

Access:

From JR Yokohama station, go to Bus Stop 2 and take the local bus Route No. 8 or 148. After approximately a 35 minute ride, alight at Honmoku Sankeien Mae and the garden is a 5-minute walk away.

Entrance fee:

Adults: 500 yen, Age 6-11: 200 yen, Seniors 65 and above: 300 yen

Opening hours:

9:00 - 17:00 (last entry 16:30)
The East Gardens of Imperial Palace, Tokyo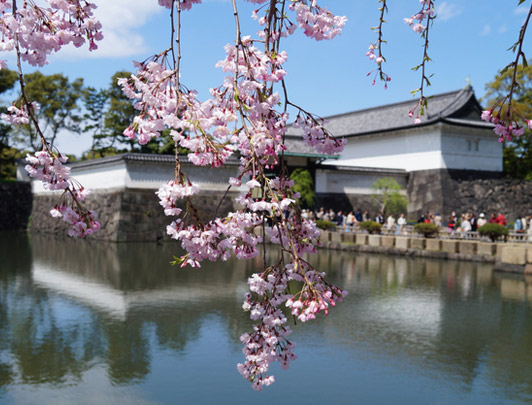 Tokyo being one of the busiest cities in the world also features special areas like the East Gardens where one can relax and enjoy the beauty of nature. The Nonimaru garden is famous for its view of the cherry blossom and autumn foliage.
Address:

1-1 Chiyoda, Chiyoda-ku, Tokyo 100-0001

Access:

Otemon entrance to the East Gardens is around 10-15min walk from Tokyo station. Nearest station: Otemachi Station on the Chiyoda, Tozai, Marunouchi, Hanzomon and Mita Subway Lines

Entrance fee:

Free

Opening hours:

1st March to 14th April:9:00 am - 4:30 pm (last entry 4:00 pm) 15th April until the end of August: 9:00 am - 5:00 pm (last entry 4:30 pm) 1st September until the end of October:9:00 am - 4:30 pm (last entry 4:00 pm) 1st November until the end of February:9:00 am - 4:00 pm (last entry 3:30 pm) Closed during selected holidays and occasions; please visit the Imperial Household agency website for further details.
Speak to our Japan Experts



Find you perfect Japan Holidays by calling or send us an online enquiry.
Please call us on: 020 7611 0150 or make an enquiry. We will get back to you soon!
Find you perfect Japan Holidays by calling or send us an online enquiry.
Please call us on: 020 7611 0150 or make an enquiry. We will get back to you soon!
Newsletter Sign Up
Follow Us
©JAPAN TRAVEL CENTRE - Tailor your Japan travel by Japan specialist.