Transportation
Speak to our Japan Experts
Find your perfect Japan Holidays
by calling or send us an enquiry
020 7611 0150
RAIL
ROAD
AIR
SHIP
5 out of 5
(169 Reviews)
30 Mar 2020


Office closure for remote working
Office closure for remote working Dear Customers, We would like to announce that our London office is temporarily closing. We will commu ... ...read more
Car Rentals
If you plan to explore the more rural parts of Japan, we recommend hiring a car to make your journey more comfortable and to make lesser known areas more accessible. Here at the Japan Travel Centre we can organise car rental for you in advance and even help plan an itinerary to suit your needs.
Can I drive a car in Japan?

If you wish to drive a car while in Japan, you should obtain an International Driving Permit (IDP) in your home country prior to departure. Japan only recognises an international driving permit based on the 1949 Geneva Convention, which is issued by a large number of countries.
*Belgium, France, Germany, Italy, Switzerland and Taiwan do not issue permits based on the 1949 Geneva Convention, but instead have a separate agreement that allows drivers from these countries to drive in Japan for up to one year with an official Japanese translation of their driver's license. A translation can be obtained from the Japan Automobile Federation (JAF) or the respective country's embassy or consulate in Japan.
What is it like driving in Japan?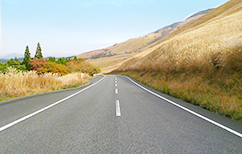 Due to urban traffic congestion, driving in big cities such as Tokyo or Osaka is not recommended to foreign visitors. You can travel more easily using public transport. However, if you wish to explore rural Japan, we recommend travelling by car.
General information about driving in Japan
Driving is on the left
Speed limits are set between 30 and 50 km/h in urban areas, 60km/h in the suburbs and main roads. On the motorway, it's usually 100km/h, but allow for weather disruption as speeds may vary.
Tolls are levied on motorways and on some major roads
Have some cash at the ready for toll booths on motorways as foreign issued credit cards aren't accepted
At the entrance and exit of motorways, please go through the Green gate marked '一般' rather than the Purple gate marked as 'ETC'.
We can arrange ETC(Electric Toll Collection system) card rental along wihth car rental for you.
You will be required to refill the tank (unleaded) when you return the car. Ultimate unleaded: ハイオク(Ha-i-oku), Unleaded: レギュラー(regular), Diesel: 軽油(Ke-i-yu)
Most of the major roads are signposted in English but this may not be the case in small towns and rural areas 
The most of car we book for you to hire are with multilingual satelite navigation system.
Drink-Driving is strictly prohibited
For further information, please go to the JAF official site
JAF (Japan Automobile Federation) http://www.jaf.or.jp/e/index.htm
Please refer to this site for Japanese traffic rules:
http://www.npa.go.jp/annai/license_renewal/english.pdf
Recommend self-drive Itineary
12days Self Drive West Japan - Secrets of Japan
This is a 12 day self-drive holiday giving you the chance to explore some of the most remote parts of Japan. Your adventure starts in one of the best gourmet cities in Japan, Fukuoka, with visits to Kokonoe to relax in Onsen, Kunisaki peninsula and experience a taste of Buddhist monk's lifestyle. Other highlights of the tour include visit to some unique shrines in Yamaguchi and Shimane not forgetting the beautiful Iya Valley.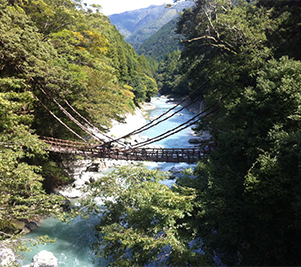 Great scenic drives in Japan

Nichinan Coast (Miyazaki)
one of the best scenic drives located in Miyazaki, Kyushu Route: Miyazaki (15mins) Aoshima shrine (8mins) Horikiri Pass (30mins) Nichinan Messe (10mins) Udo Shrine (total approx. 50km) Best season: Summer

Yamanami Highway (Oita)
Route: Yufuin IC (45mins) The Kokonoe Yume suspension bridge (20mins) the Chojabaru Visitor centre (10mins) Makinoto Pass (25mins) Kuju Flower Park (35mins) Shiroyama Observation Deck (15mins) the Aso Shrine (60mins) Kumamoto IC (Total approx. 125km)
Best season: Spring through to autumn

Tsunoshima Ohashi (Yamaguchi)
This 1780m long, toll free bridge, connects the mainland to Tsunoshima Island and offers spectacular views. Best season: Spring through to autumn

Venus line (Nagano)
Route: Suwa IC > (25mins) Lake Tateshina (25mins) lake Shirakaba (10mins) Kurumayama highland (45mins) Yashimagahara Bog (50mins) Utsukushigahara highland (Total approx. 160km) Best season: Summer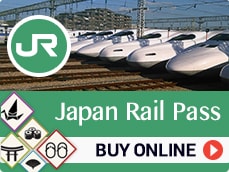 Speak to our Japan Experts

Find you perfect Japan Holidays by calling or send us an online enquiry.
Please call us on: 020 7611 0150 or make an enquiry. We will get back to you soon!
Find you perfect Japan Holidays by calling or send us an online enquiry.
Please call us on: 020 7611 0150 or make an enquiry. We will get back to you soon!
Latest Article about

Japan Rail Pass

Newsletter Sign Up
Follow Us
©JAPAN TRAVEL CENTRE - Tailor your Japan travel by Japan specialist.