Office closure for remote working
Office closure for remote working Dear Customers, We would like to announce that our London office is temporarily closing. We will commu ... ...read more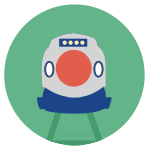 We've created several Japan Rail Pass sample itineraries to help you plan your travels and make the most of your JR Pass!
The Japan Rail Pass is a great way to travel around Japan and can offer some excellent savings, especially if you plan your journeys wisely.

The aim of our sample itineraries is to provide inspiration and guidance on how best to use your 7, 14 or 21-Day Japan Rail Pass throughout Japan. We also have sample itineraries for regional JR passes! Our useful itineraries will hopefully help you to decide where to go so you can travel with confidence all around the country, knowing that you've made huge savings. Purchasing a Japan Rail Pass before you travel is highly recommended as Japan Rail's network is famous for reliability, speed and most importantly, punctuality. With the Japan Rail Pass you can conveniently travel all over the country for a discounted price and enjoy Japan's amazing landscapes from the safety and comfort of one of Japan's many fantastic trains. Click below to see our Japan Rail Pass sample itineraries:
7 day pass itinerary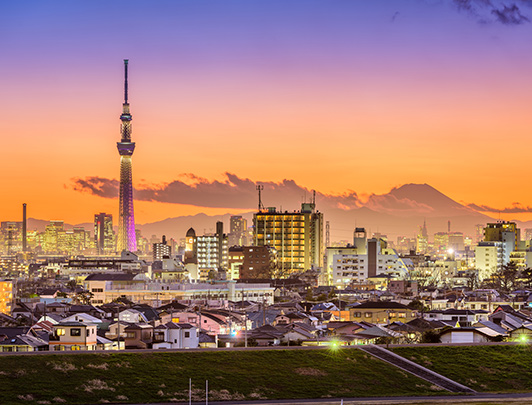 Area: Tokyo, Kyoto, Nara, Osaka, Hiroshima
With a 7-Day Japan Rail Pass you'll have plenty of flexibility and freedom to see all of the highlights - even more so if you plan ahead and organise your time! We understand planning a trip can be overwhelming, so we've put together a handy sample 7-Day JR Pass itinerary.....View Detail
14 day pass itinerary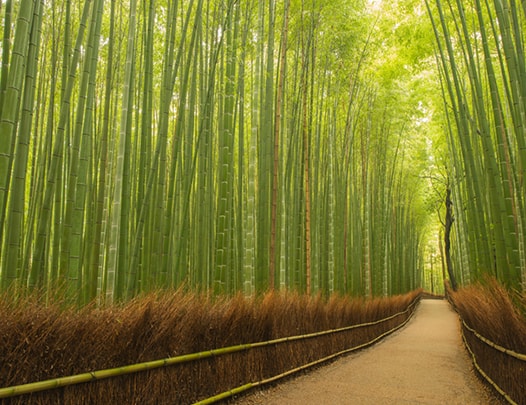 Area: Tokyo, Kyoto, Hiroshima, Osaka, Hakone
A 14-Day Japan Rail Pass will allow 2 weeks of freedom and totally flexible travel! Not only will you be able to visit the must-see places in Japan but you'll have even longer to see everything at your own relaxed pace. We understand planning a trip can be overwhelming.....View Detail
21 day pass itinerary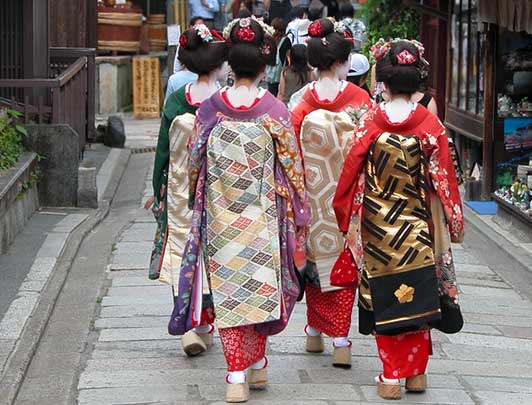 Area: Tokyo, Takayama, kanazawa, Kyoto, Nara, Himeji, Shikoku, Hiroshima, Miyajima, Fukuoka, Oita, Osaka
For those fortunate enough to be able to spend a full 3 weeks in Japan, we have created a sample itinerary to help make the most of your time in Japan and of course, your 21-Day JR Pass. A 21-Day Japan Rail.....View Detail
Other sample itinerary
Japan Rail Pass FAQ
What are Nozomi and Mizuho trains?

The main line which runs from Tokyo to Hakata in Kyushu is referred to as the JR Tokai Line and operates three classes of bullet train. These are divided up between the frequencies of stops at intervening stations. Nozomi stops at only the largest stations, Hikari at Large and medium and Kodama stops at all stations.

Although the JR Pass is not valid for the Nozomi and Mizuho trains, you can use the Hikari and Kodama, Sakura, and Tsubame trains without limitations.

The difference in journey time from Tokyo to Kyoto is about 20 minutes with the Nozomi taking 2 hours 20 minutes vs 2 hours 40 minutes for the Hikari. The Mizuho is a new limited-stop shinkansen service operating on the Kyuhu and Sanyo shinkansen lines between Shin-Ōsaka and Kagoshima in Japan as of March 12, 2011.
How to buy a Japan Rail Pass?

Buying and using a Japan Rail Pass is simple and easy. Order online via our website for our lowest price! Once you have completed your order with us, we will send you a confirmation email with all the details of your order. We then issue a Japan Rail Pass Exchange Voucher. We can either post the JR Pass exchange order to you, or you can collect from our London office.

Once we issue you with a JR Pass exchange order, it can be exchanged at any major Japan Rail stations for your official Japan Rail Pass, provided you have 'visitor visa' stamped in your passport. Depending on the ticket purchased, the JR pass holder can travel as much as they wish for 7, 14 or 21 consecutive days. Once you have exchanged your voucher for the actual JR pass, you can begin your unlimited and convenient rail travel across Japan with maximum flexibility!

Please be aware that JR Pass exchange orders are valid for 90 days from the date of issue, therefore we recommend you place your order no more than 90 days prior to your date of travel.
How can I see Mt.Fuji?

From the train: Ride the Tokaido Shinkansen (Bullet Train) between Tokyo and Osaka to see a fantastic view of Mt.Fuji. This high-speed train runs south of Mt.Fuji which allows passengers to view both the mountain and surrounding fields together.

If your train is departing from Tokyo Station, Mt.Fuji will appear on your right. The best views can be seen around 40 – 45 minutes into the journey near Shin-Fuji Station.
Are there English signs?

At major stations, especially larger ones, you will find information in English. Station names and stops are also translated so there's very little chance of missing your stop or taking the wrong direction. The announcements on the Shinkansen (Bullet Trains) will be in both Japanese and English.
5 out of 5
(160 Reviews)
July 2019

Get in touch with Expert
Your dream Japan Tours starts with Japan Travel Centre
020 7611 0150
Mon-Fri 9:00-18:00 / Sat & Holidays 10:00-17:00 / Sun Closed
This was a great trip- the itinerary, the route, the variety were all excellent. The arrangements were all very clear, apart from finding the apart-hotel in Kyoto which was a bit tricky from the map. But otherwise it was a perfect combination of help with planning and arrangements but being free to decide what we wanted to do and when. (14 day ordinary Japan Rail Pass)
Sophina 2019
Latest Article about

Japan Rail Pass

Newsletter Sign Up
Follow Us
©JAPAN TRAVEL CENTRE - Tailor your Japan travel by Japan specialist.