With everything Niseko has to offer, from majestic mountain scenes, hiking and biking trails to rival even the best in the world, and powder snow to die for Niseko really in a one-stop shop. Though it's not just the mountains and skiing that are first rate, Niseko's Après Ski, consisting of over 200 bars and restaurants of all descriptions, is sure to have something for everyone.
From homely izakayas (Japanese style pubs) serving up hearty food and a cold beer after a hard days skiing, to farmers kitchens proudly showing off the fruits of their harvest, to the fine dining establishments that add a touch of luxury to everything they serve, to bakeries and patisseries that will satiate even the sweetest tooth, you really are spoiled for choice when it comes to Niseko.
Through working in the Tourism and Industry Division of Niseko Town Council I have been able to experience for myself the sheer variety and brilliance of Niseko's gastronomic delights. In this article I would like to introduce them to you and hopefully show to you that it's not just the skiing that makes Niseko the perfect place to visit.
Access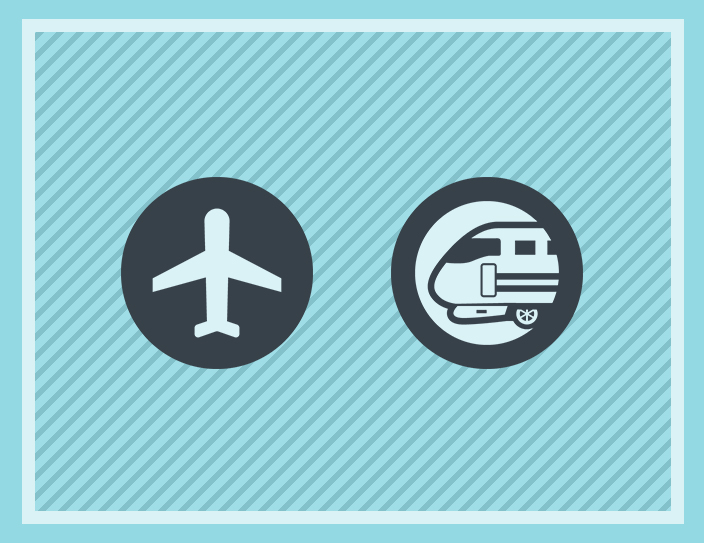 The Niseko area is served internationally by the New Chitose Airport in Sapporo with buses and trains going to and from both. The area itself is served by buses that serve the main resorts and trains and a bus service from the JR Niseko station to the JR Kutchan Station. Also in operation is the Nikoto Bus service which works somewhat like a taxi service. It must be noted that the Nikoto bus service must be booked and can only be done through Japanese. It is suggested you ask the staff at your lodgings for help. There are also taxi services available which your lodging staff can help with booking.
Should one have an international driver's license they can rent a car and enjoy greater freedom of movement.
Cheap eats: For those looking for that homely feel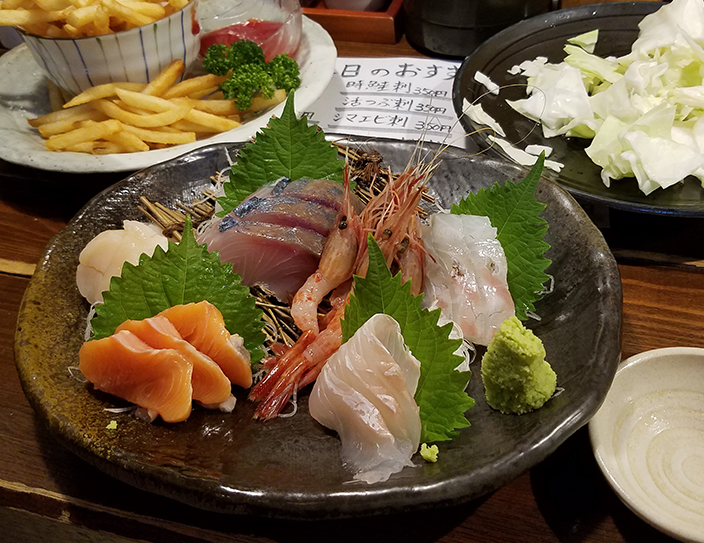 No matter where you go nothing can quite beat home-style cooking. And in that department Niseko cheap eats most certainly don't disappoint. With delicious smells inciting your senses, a warm cosy atmosphere and friendly staff they're just the thing to get you back on your feet after a hard day of fun.
Of course, no description of cheap eating in Japan, let alone Niseko, could ever leave out the Izakaya. These Japanese style pubs are a favourite of the locals and in recent years have become something of a hit with international visitors as well and of course Niseko is jam-packed with them. Their warm and intimate feel coupled with friendly staff who are experts on their local area as well as what ice cold beer goes best with the homey food they serve will keep you coming back again and again.
In a place like Niseko, these types of small and local eateries are the best ways to meet new people and really get a sense for the true heart of Niseko (and maybe even get some advice on your skiing).
A-bu-cha Second and Bang Bang, both located near the Grand Hirafu Resort are perfect examples. With varied and inexpensive menus, accessible locations and friendly atmosphere they are a perfect way to unwind and relax.
However, if pubs aren't your thing don't fret. Niseko has plenty of other budget eateries to choose from. Should you be after udon, Houzuki, located in the Niseko Izumikyo area of Kutchan, would be for you. Highly popular with locals and visitors alike, the Chicken Tempura Udon is a must try dish. A vegetarian menu is also available. Though if you're more of a ramen person, Nakama Ramen also located in Kutchan, located near the JR Kutchan Station, is a must.
And if you happen to crave some pizza, Niseko Pizza, located in Hirafu, would be for you. Carefully and lovingly hand-made on site their pizzas rate up there with the very best. They even deliver. Gluten free options are also available but do require prior notice.
As you can see there is a multitude of choices open to you for quick and delicious budget eating. Though that is not nearly the half of what Niseko has in store.
Fine Dining in Niseko: A Gourmet experience you will never forget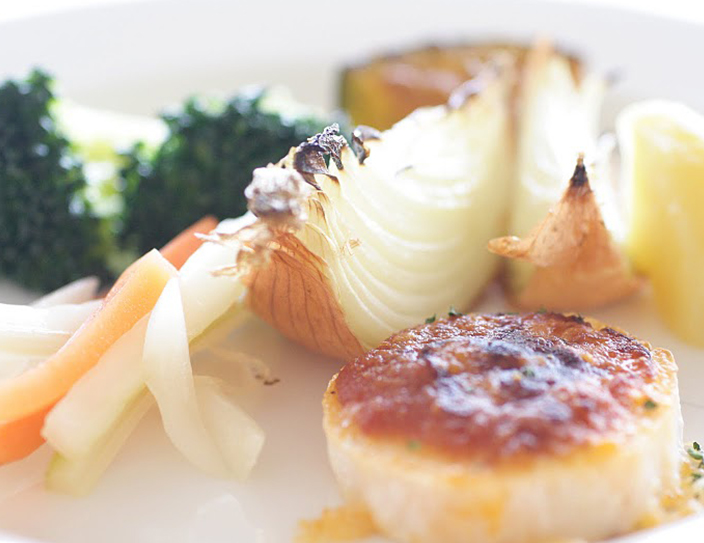 Niseko truly has a wonderful selection of cheap and delicious food to enjoy, but that most certainly is not all. In the field of fine dining, Niseko has put itself on the world stage and easily holds its own against the world's finest time and again. From fine French cuisine to gourmet Japanese cuisine, Niseko's dynamic fine dining scene will leave a lasting impression.
Probably the most well-known would be the French restaurant Kamimura, located in Kutchan. Michelin starred, this elegant restaurant boasts one of the highest reputations in the gourmet dining scene here in Niseko. The discerning Chef Kamimura only accepts the finest, hand-picked ingredients and turns away everything else. You are sure to have a taste experience like no other.
Connected to Restaurant Kamimura is Bistro Kutchan Sakaba. Owned by Kamimura it holds itself to the same high and discerning standard. Smaller, more affordable, and located right near the JR Kutchan Station this bistro specialises in tapas style food blending the flavours of Hokkaido with artful presentation and has earned the love of both locals and international visitors alike. It most certainly is not to be missed.
However, if you came to Niseko looking for a unique, gourmet Japanese experience, worry not; you most certainly won't be disappointed. Restaurant "Yo", located in the Hurry Slowly Condominiums in Hirafu, serves up set courses of traditional Japanese food in an intimate and relaxed setting where one can wine and dine while having a truly unique Japanese experience.
An Dining, also located in Hirafu in the Ki Niseko Hotel, also offers a unique experience of its own. Serving up Izakaya style food with a twist, it keeps true to its Japanese heart while adding a touch of luxury. Blending the casual with high-class, it truly is a unique experience.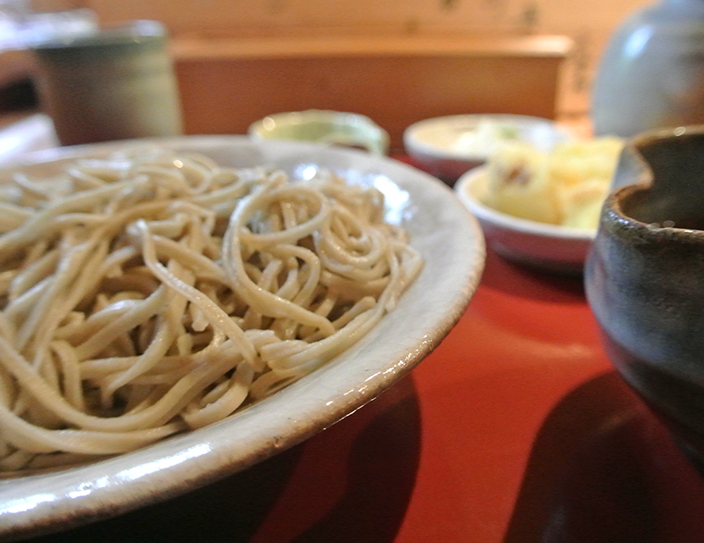 I would be remiss in writing this article without mentioning one particular restaurant. Sobatei Rakuichi, located in Niseko's Rakuichi area, is truly in a league of its own. This secluded and extremely exclusive traditional family-run soba restaurant, having only 12 seats in total, is held in high reverence by the local residents and international visitors alike. The soba noodles are made by hand in front of the customer using Niseko' crystal clear waters with extreme care and precision. This has earned it its prestigious reputation at home and abroad with bookings for their dinner service filling up 6 months in advance.
Café and Cakes: For those who want to add a bit of sweetness to their life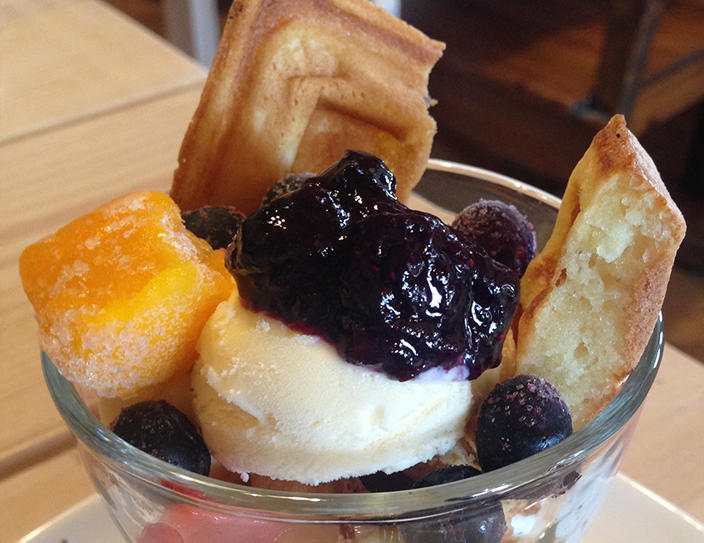 After trying all the delicious foods described so far, should you still have some room left for dessert then Niseko's wonderful cakes and patisseries will be more than able to help. From little cafés serving big sandwiches to creamy milk based delights, you may have a hard time picking your favourite. You can even enjoy a cake and some coffee while at an onsen.
The first to check off your list would be Café Graubunden located next to Niseko Izumikyo. This warm and homely little café really packs a punch with huge sandwiches made on fresh baked bread. They even do delivery, though it is restricted to the Hirafu area. A range of cakes are also on offer that can be made to order (perfect for a special occasion), though notice of 2 days is needed.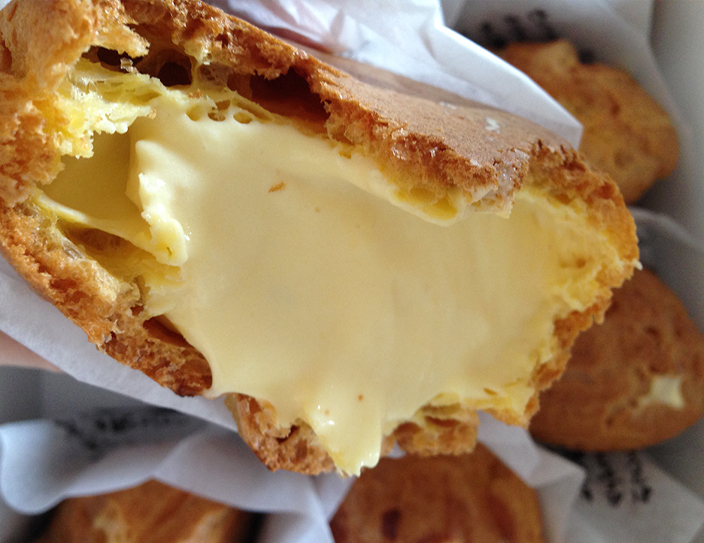 However, should ice cream be more your thing, the Niseko Milk Kobo is for you. Located in the Niseko Higashiyama on the road leading to Niseko Village area, this milk farm has two small establishments both of which uses the milk from the farm; Café EST which specialises in cakes (the choux creams and Baumkuchen are a definite recommendation) and Prativo which has a buffet (suitable for vegetarians) and lunch menus. There are also plans for a pizza restaurant and a cheesery to be built which are hoped to be finished before the 2016 winter season.
Last but not most certainly not least would be Café Nupuri located inside the JR Niseko Station. This little café has a warm and almost antique feel to it and is the perfect place to relax with a cup of hand-roasted blended coffee while waiting for a train or even just with friends.
Wine, Beer, Sake? Niseko has it all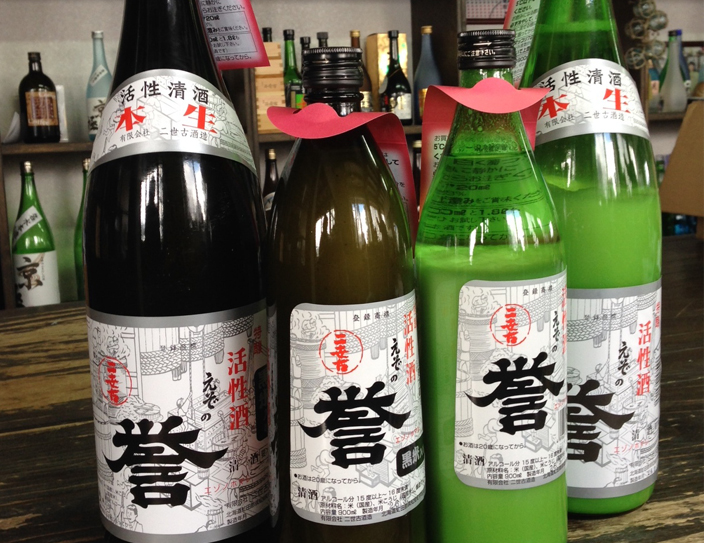 With the crystal clear waters and the loving care and attention put into their creation, Niseko's local sake, beer and wine are a perfect accompaniment to any dish. With sake breweries that are trying new things with an old favourite, microbreweries showing local pride through their beers and wines elegantly displaying their local heritage, you may discover a new favourite.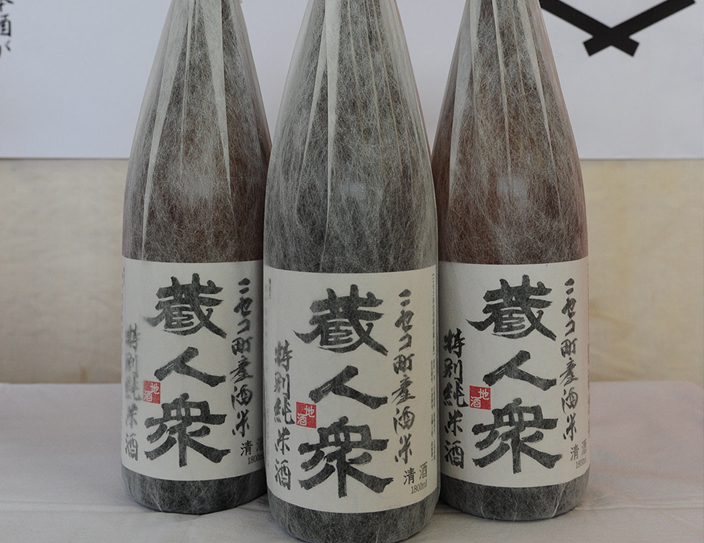 Sake has a long and proud tradition in Japan, with extreme care and attention given to the entire brewing process. This heritage is shown perfectly in the local sake "Kurabitoshu" which uses high quality organically grown rice and is a good entry level, smooth sake. However, plans are in place for a sparkling sake to be released which will definitely be a modern twist on an old classic.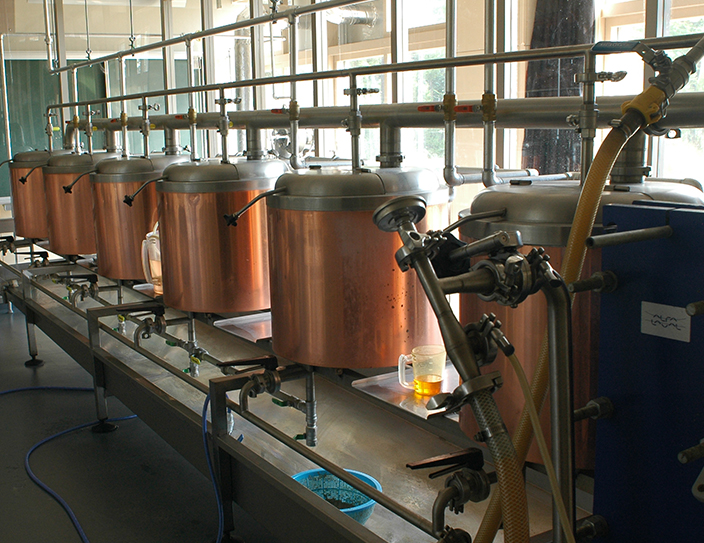 While sake may hold its place as the historic drink of Japan, beer has most certainly stolen its place as the most popular. Both foreign and domestic reign in the local pubs and bars all across the country, but Niseko is pushing its way through with its own locally inspired brews. Niseko Brewing is a microbrewery putting their name on the map with their own unique beers using the local waters of Niseko as their base. Some of their brews include classics like pilsner, pale ales and porters but also have some more local options such as a "Pumpkin Ale" using the local speciality of the region. You may well find yourself changing your regular order after trying what is on offer in Niseko.
If you are looking for something a bit more elegant then Niseko Yotei Wine may just be the thing for you. Locally produced in what is quickly becoming one of the wine centres of Japan (and hopefully the world) Niseko Yotei Wines come in both red and white varieties as well as a chardonnay and aromatic. So no matter the meal there is sure to be a wine to match. Another interesting fact about these wines is that the bottles were made using local glass making techniques adding to the local feel.
Conclusion
As you can see Niseko is not all just snowboarding and skiing. Niseko strikes the perfect balance between traditional and modern, local and global taking in the influences of the world while still proudly holding to its traditions and local culture.
Nowhere is this more prevalent than in Niseko's food culture which allows you to experience not only the true heart of Japan and Hokkaido, but the whole world at the same time which is a very rare opportunity. In many ways it reflects not only Hokkaido's unique history but also the modern nature of Japan.
I hope that this article has given you a taste for the wonderful delights on offer here. Though, I have tried my best to give you a general guide to the dining world here in Niseko, it really is something you must come and experience for yourself. You never know, you may discover the next gourmet hit.
The next article in our series will focus on the traditional crafts of the area as well as the emerging art world here in Niseko. We hope you all enjoy.