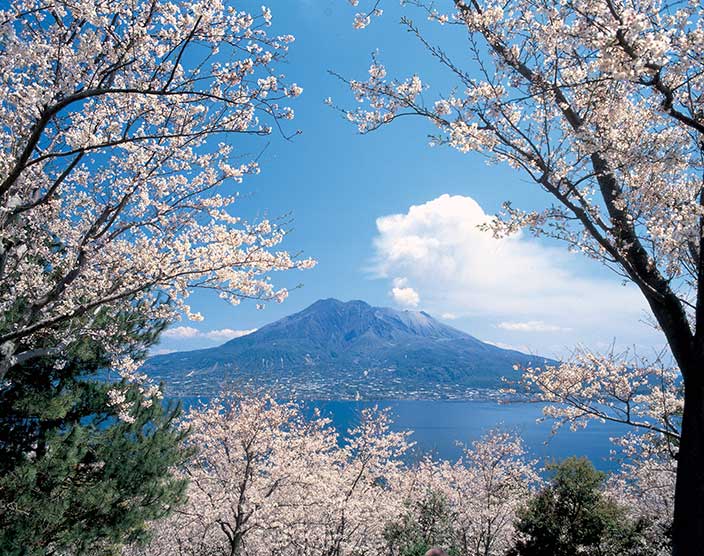 The Japan Travel Center provided excellent transportation, accommodations, and service for our trip. The SUNQ bus 3-day pass allowed us to travel through the Aso Volcano country (yes, down into the steep caldera) and could also be used on ferries. We used it first for a day excursion from Fukuoka to Dazaifu to see the beautiful Dazaifu Shrine and Kyushu National Museum, both located in a large park with easy access to each other (moving sidewalks, cogwheel incline) We also used the SUNQ bus pass on a ferry from Kumamoto to Shimabara Island, where we caught a vintage diesel train to explore Shimabara Castle, full of interesting Christian and Japanese artifacts, and to see the carp swimming freely on the edge of the roads in Carp Town, a few minutes walk from the castle.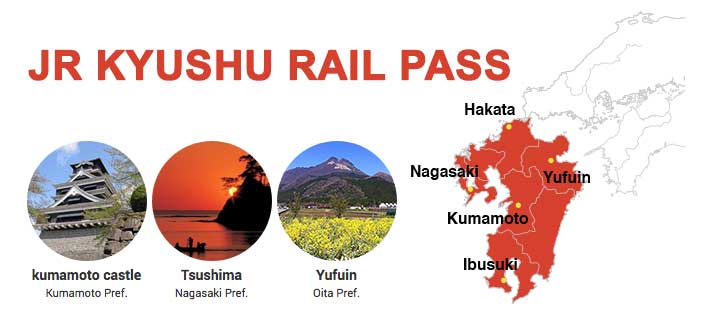 The JR Kyushu Rail Passes transported us quickly from one destination to another, and accommodations were usually close to the train stations, where we could also pick up day tram passes for sightseeing. The only hotel that was not near the train station, The Best Western Rembrandt, was a 20-min. bus ride from the train station and a 45 min. bus ride to the ferry for Sakurajima Island (not convenient), but it did have a gorgeous view of Sakurajima from the hotel room. My suggestion would be to forego the view and select a hotel closer to the ferry port or train station, not in between. Once in Kagoshima, taking the ferry to Sakurajima is a MUST DO. There is a convenient tourist bus that goes around the island with a 15-min. break at an observation point, where we got beautiful views of Sakurajima Mountain and Kinko Bay below. The visitors' center is also well done, with much in English and a 5-min. walk to the ferry port. As far as the other hotels, they were equivalent to first class, 4 star hotels, so were comfortable with a wide variety of Japanese food for breakfast though some Western food was served as well.
The most extraordinary accommodation was the Ishiharaso ryokan, a truly amazing place because of 3 outstanding reasons: Its LOCATION beside a rushing river that is viewable from most of the public and private onsens and rooms; its INTERIOR AND EXTERIOR DESIGN-- Built in 1945, it uses very high quality materials (shoji, lighting, folk art, stone and wood flooring, tatami, furniture, interior irori (fireplaces), vases, textiles that are museum quality); lastly, its CUISINE is not only delicious and artistically presented, but creative and beautifully served in antique dishes, cups, glasses, coasters. Fish comes wrapped in slowly burning paper; rice is served in 19th C. wooden/iron containers, beef is cooked to your own specification on hot plates placed before you! Twenty dishes are included in the dinner courses, all served in one's own private table, with artistic panels between other guests and a garden outside to enjoy.(There is also an English/French-speaking staff—Clement-- who gave us a one-hour tour/explanation of the site!) Besides the transportation and accommodations, the service provided by Sandy at JTC was excellent. Besides showing me on a map all the locations of our trip, Sandy booked (at my request) a sake tasting in Kumamoto that provided us with much written information in English about the brewing process and various flavors. The head brewer was on hand for questions and, to our surprise, provided us as parting gifts, bottles of our two top choices of sake. In addition, Sandy provided many bus and train schedules over dozens of emails, making sure that each day, our connections were tailored to our sightseeing plans. Her service was prompt, accurate, efficient, and gracious.
For other Western travelers going to Kyushu, I will briefly note some of the other highpoints of our trip, which I recommend for your enjoyment, besides what I note above:
1) The sand baths at Ibusuki are enjoyable and easy to manage since signage is in English. For about 8 pounds, one receives a yukata, slippers, and a souvenir towel. The bathing area is tented, so no harsh sun, and one receives a locker and a nice soak in an onsen after the sand bath. Beer and snacks are available for purchase on a terrace overlooking the beautiful beach.
2) The Meiji Restoration Museum, in Kagoshima, is newly built and incorporates high tech displays, including a theatrical "story" of the Kyushu samurais' part in the Edo consolidation of power. English headphones and front row seats make this explanation enjoyable and clear. Across the street is a samurai's house, with floor plan and explanations in English.
3) The Ropeway Cable in Nagasaki is easily accessed by bus #4 near the train station and affords beautiful views of Nagasaki, especially at night. This view, 360 degrees, is considered one of the world's top three: Hong Kong, Monaco, and Nagasaki.
4) Dejima in Nagasaki, where Dutch traders were confined to live/work is rebuilt beautifully, like a "living open-air museum," with men wearing 18thC. Period clothing and women (who rent kimonos at the site), walking throughout the village. Interesting displays, including a 1/15 scale miniature of the village, and ambiance make this place memorable.