Office closure for remote working
Office closure for remote working Dear Customers, We would like to announce that our London office is temporarily closing. We will commu ... ...read more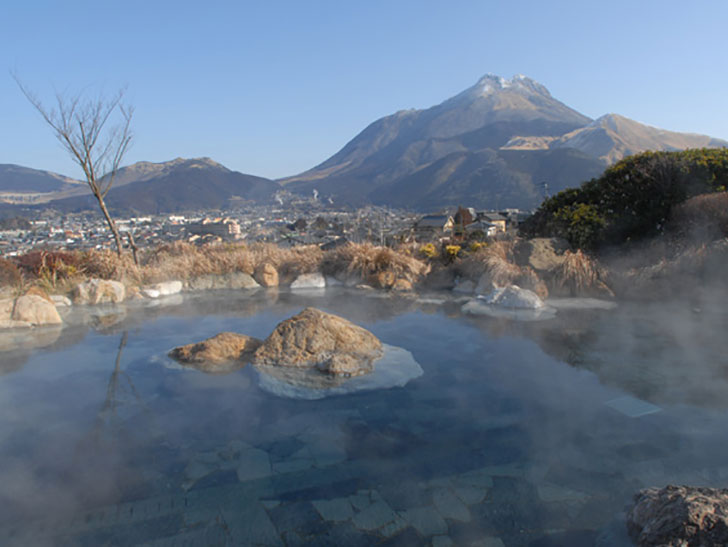 Yufuin is a lovely hot spring town (in Japanese, these are known as onsen) located in a small valley surrounded by mountains. It is easily accessible thanks to easy transport links by way of limited express train or bus service operating from Fukuoka city. For many years, Yufuin has been ranked one of the best onsen destinations in Japan due to its idyllic setting, its fantastic scenery (there is a lovely mountainous backdrop) and the excellent ryokan and hotels to stay in. The main street is lined with cafes, souvenir shops and small museums, which give the town a great atmosphere and make it a lovely place to take a stroll. A short walking route takes you to Lake Kinrinko, a beautiful and tranquil part of town. And all this is to say nothing of the hot springs!

When you arrive at Yufuin, the style of bath you absolutely have to try out is the Rotenburo, or outdoor bath. These offer spectacular views and a timeless environment - you can immerse yourself in the town's beautiful nature and experience its ambience. Many of the ryokans in the area have these kinds of bath which can be visited by anyone during the daytime and by guests at night time. To best enjoy Yufuin, we would recommend staying a night to really relax and enjoy yourself in nature.

Additionally, for an easy way to get around the area, a rent-a-bike service is available at the tourist office in JR Yufuin Station for a small charge.
Yufuin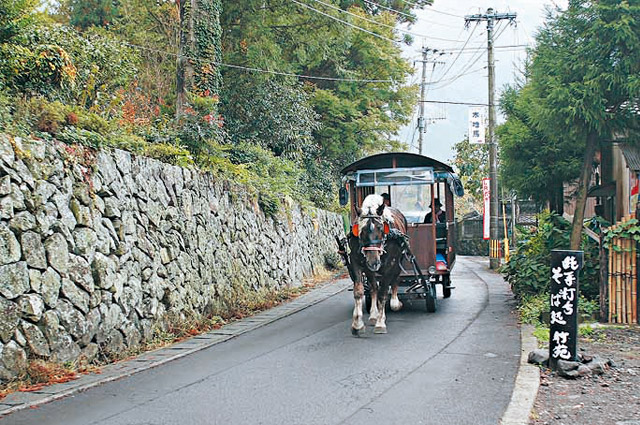 Access:

2 hours by limited express train or 2 hours & 20 min by high-way bus from Hakata (Fukuoka)
Yunotsubo Street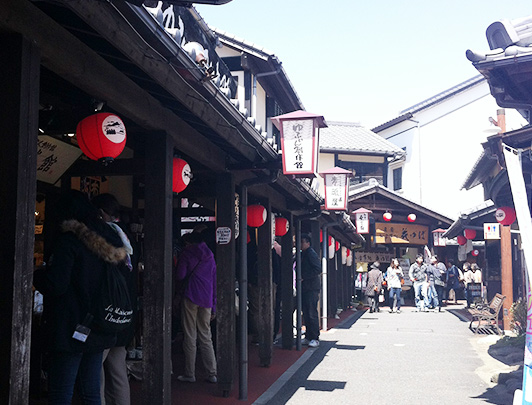 It is a main street lined with many small shops, cafes and museums.
Kinrinko Lake & Tenso Shrine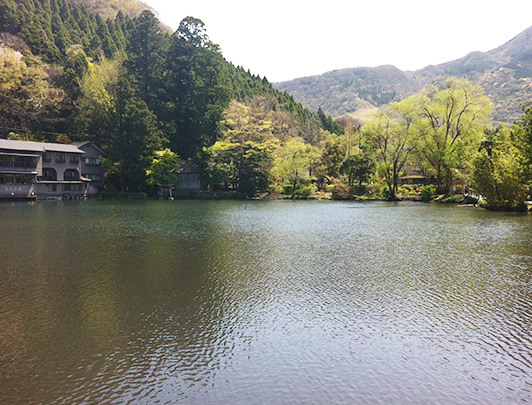 Kinrinko Lake is one of the atractions of Yufuin located at the end of the main street. There is a hot-spring source which wells up at the bottom of the lake. On a cold early morning, particularly from autumn to winter, the lake is shrouded in morning mist, which creates a haunting atmosphere.
Tenso Shrine is a small shrine located by Kinrinko Lake.
Bussanji Temple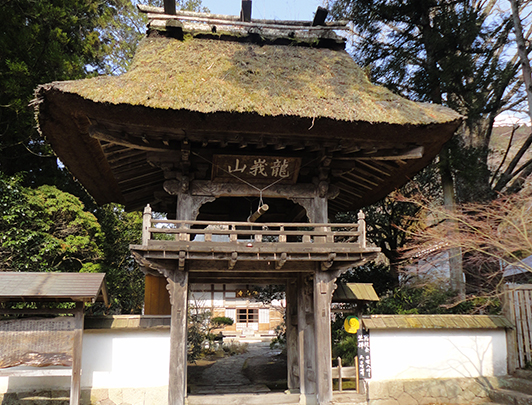 Surrounded by most astonishing nature of Yufuin this small temple overlooks Mount. Yufu and is only a five-minute walk away from Lake Kinrinko. This Buddhist temple is treasured by the local people of Yufuin. Given its huge gate and a thatched roof, it looks impressive and reminds you of its long history.
Ogo sha Shrine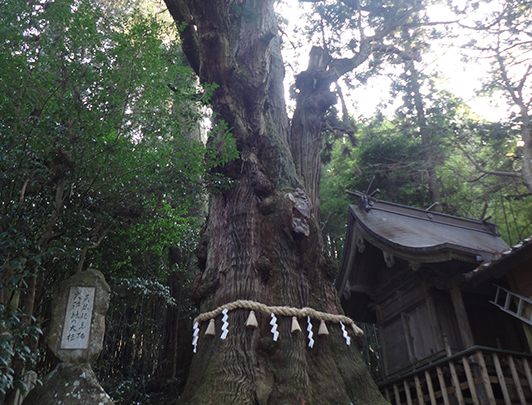 The great cedar tree of this shrine was designated as a national important cultural asset in 1934. It measures 13.5m around the base, is 35m high and more than 1,000 years old. The tree has a cavity of 5m² (3 tatami mat!). On the New Year's Eve of 1897, the cavity caught fire and was ablaze for 2 years 2 months and 2 days. People claim to have seen smoke gashing out from tree tops 30 metres up in the sky. Everybody thought the tree would be destroyed by the fire. Luckily, it did not die. On the contrary, the tree gained power after the incident. It is located about 25 min. on foot from Yufuin station.

Enquiry & Answers
Find you perfect Japan Holidays by calling or send us an online enquiry.
Please call us on: 020 7611 0150 or make an enquiry. We will get back to you soon!
Find you perfect Japan Holidays by calling or send us an online enquiry.
Please call us on: 020 7611 0150 or make an enquiry. We will get back to you soon!
Destinations
Speak to our Japan Experts
Find your perfect Japan Holidays
by calling or send us an enquiry
020 7611 0150
5 out of 5
(169 Reviews)
30 Mar 2020

Other place you may like in Kyushu
Latest

Article

about things to do

Newsletter Sign Up
Follow Us
©JAPAN TRAVEL CENTRE - Tailor your Japan travel by Japan specialist.