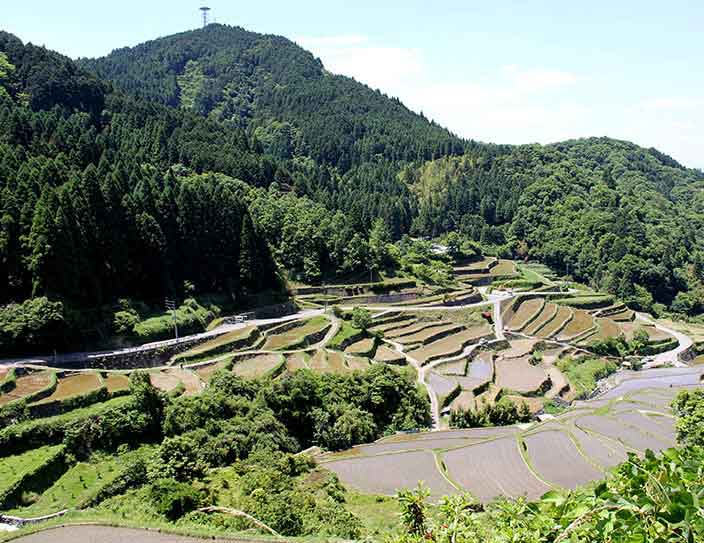 This year at the end of May, I was fortunate enough to experience traditional rice planting in Japan. We got picked up at Hakata station, and were driven to Ukiha, which is about an hour's drive from Fukuoka city.
I've always imagined going to see the rice terraces in Bali or Vietnam, but little did I know there were beautiful rice terraces to be seen just one hour's drive away from where I live! We drove into the mountains and were suddenly faced with brilliant green rice terraces all around us.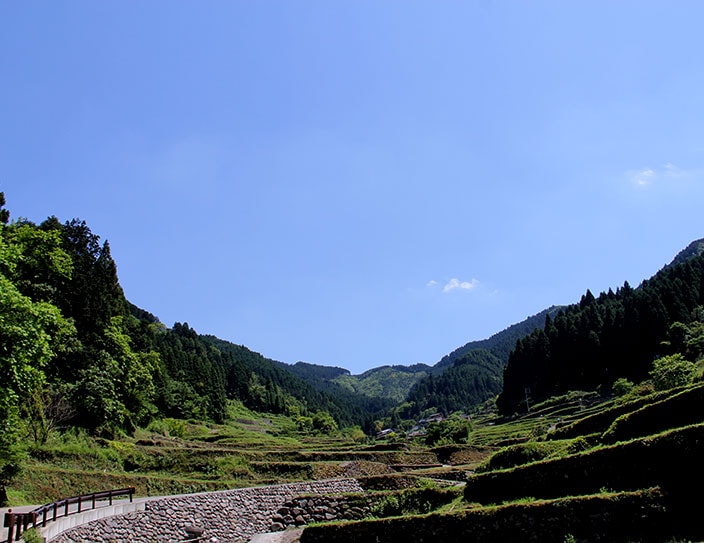 The weather was perfect – the sky was blue, the mountains were green and the air was crisp and fresh. Even just being in that environment made me feel happier than I had been in months in the city.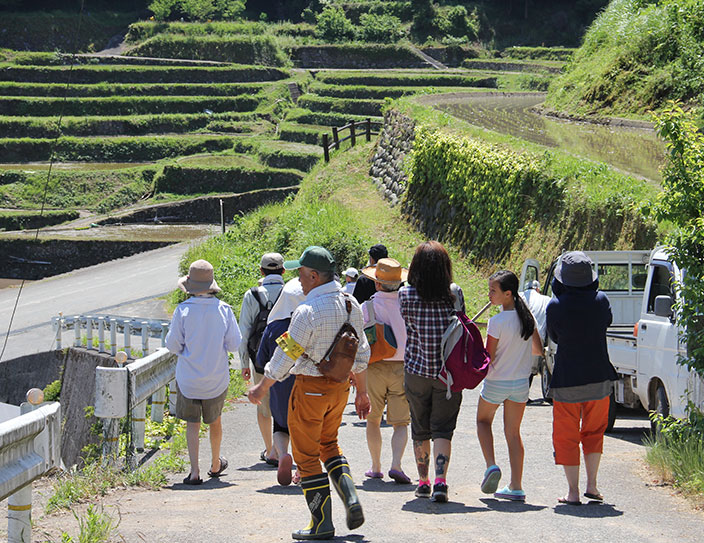 We gathered together in a group of about 20 people. It was a mixed group of people of all ages, some elderly, some my age, and a young couple with a baby. We walked for about 15 minutes through some stunning farmland until we got to an empty rice plot.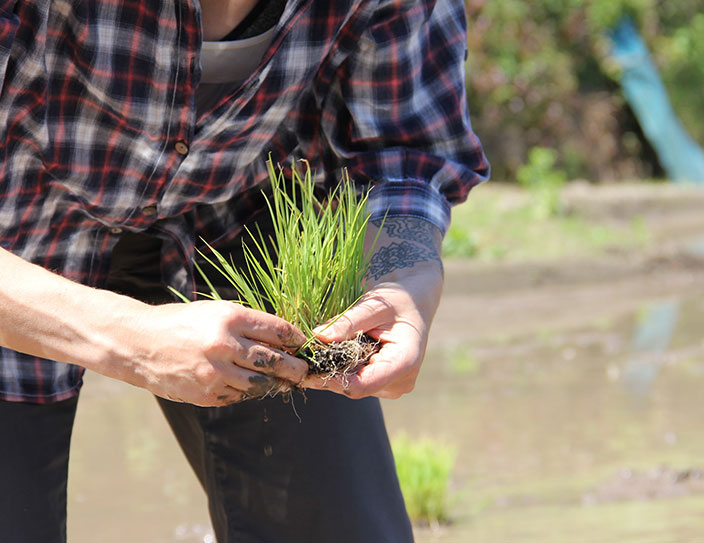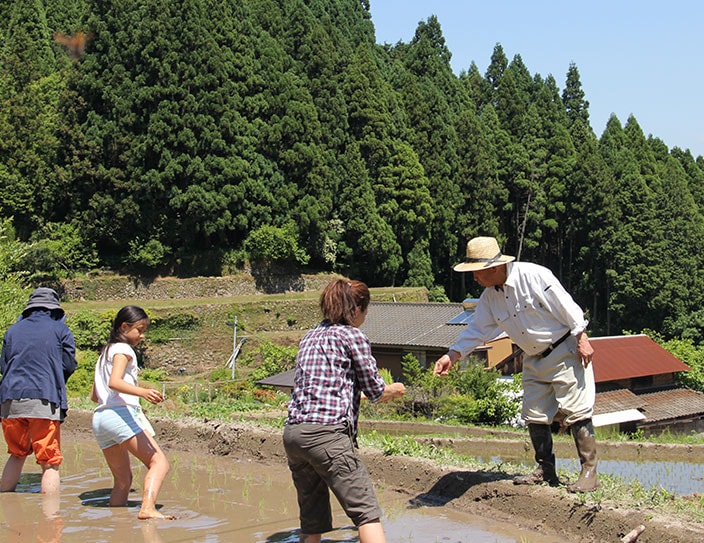 A rice farmer instructed us on how to plant the rice by taking about a palm-sized chunk of rice plant (that looked like tall wheatgrass btw!) and then pulling it apart with our fingers so that we just had a small piece in our fingers that we then had to push into the mud.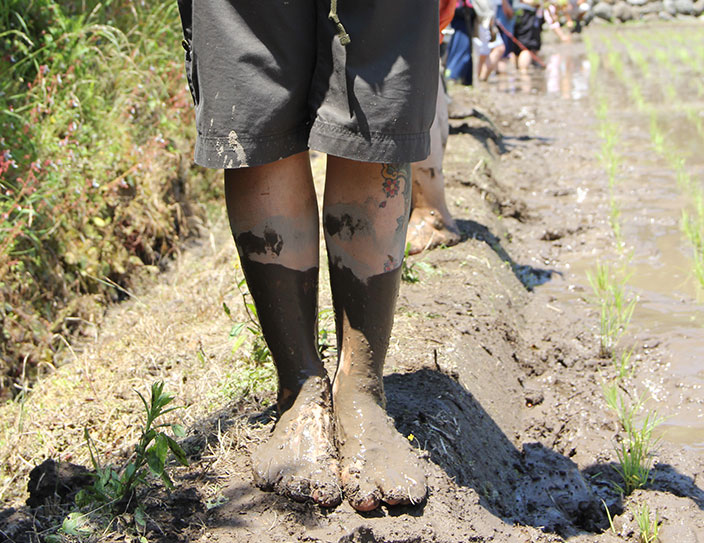 Oh yes, did I mention that we were standing in muddy water up to our knees? I had to borrow my friend's shorts because I had stupidly thought I would be able to roll up my skinny jeans to my ankles – hah!
So, standing knee-deep in muddy water, I prepared myself to get dirty and plant some rice! There were about 20 of us standing in a line and one of the farmers would call something out and we would all plant the rice at the same time, roughly about the same spacing apart from each other. There was a line made of string in the water with markers on it, so we knew exactly where to plant the rice. We each had a few spots to plant, then when we were done, we would all take a step back, the line would get moved and we would plant some more.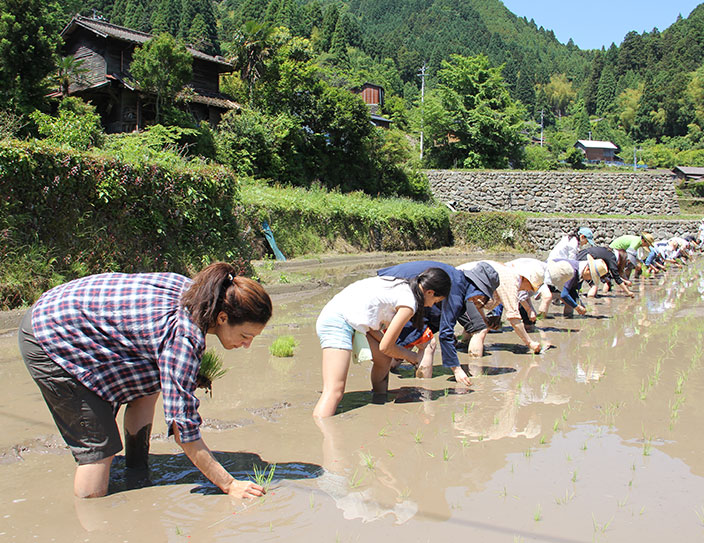 From this activity I could really feel that communal "group spirit" that exists in Japan. Everyone was working together at the same time, and no one was in a hurry to be done planting first. Each person was patiently waiting for the others to finish, and everyone was working together.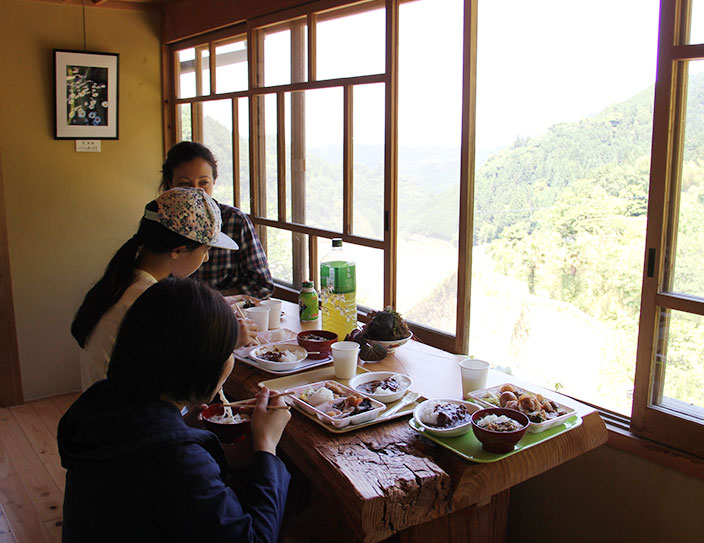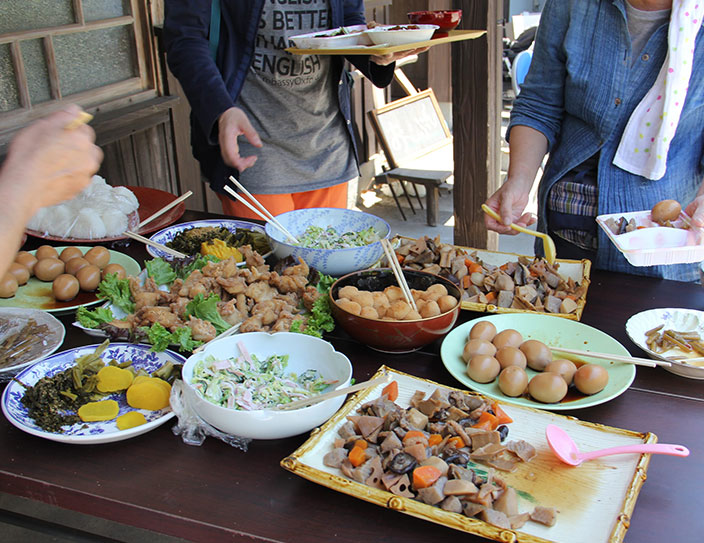 After we finished planting all the rice we had to plant, we went to a nearby place for lunch. We had a delicious lunch in what looked like a traditional old farmhouse. We sat in front of a large window and looked down on the rice terraces beneath us. It was so beautiful there. My friends and I talked about planting rice and my friends explained to me how normally one farmer has to do all the work, but it's getting harder and harder for them because a lot of farmers are really getting older, and young people don't want to do that kind of work anymore.
Also, there is the problem of young people leaving the countryside and moving to the city for work. So the local community is trying to organize more events like the one we took part in, so that local people can help out and also get to experience rice planting for themselves and maybe they can help out again in the future.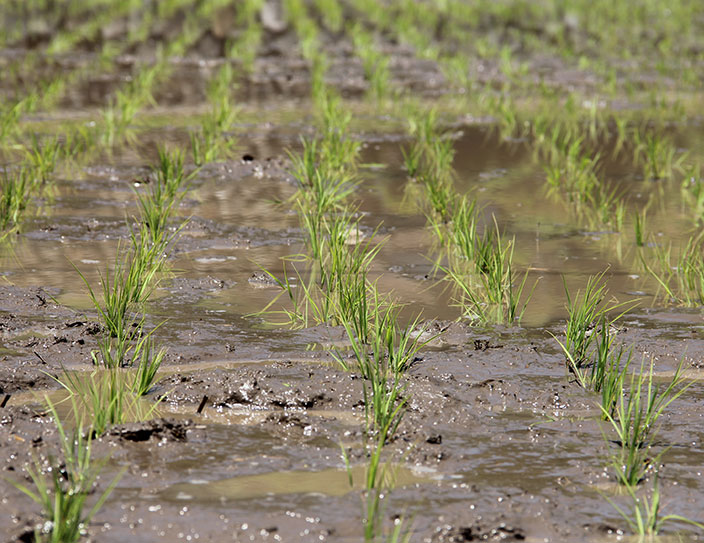 I really felt like I could appreciate the hard work that goes into planting and growing rice. Nowadays, of course there are machines that plant rice, but in the rice terraces of places like Ukiha, farmers have to do it by hand because it's impossible to use machines in that kind of sloped countryside.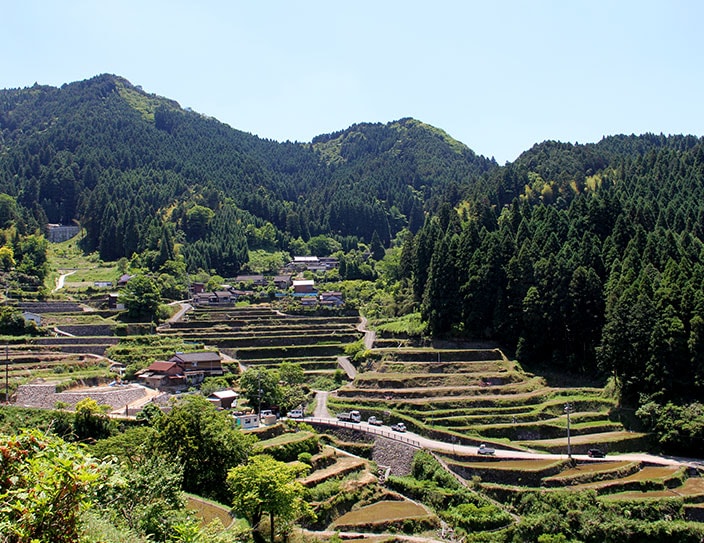 After lunch, we went for a walk where we could get a really good view of the rice terraces. We took lots of photos and the colours that day were so bright I knew I wouldn't even need to use any filter when I uploaded my pictures on Facebook and instagram!
After we went back to the city I felt really refreshed after my day in the countryside and I also felt very fortunate that I had gotten to experience planting rice, even if it was only for a short time. I felt like we should all appreciate where our food comes from, not just rice, but all food. And we should appreciate the people who are growing our food for us.
I'm looking forward to going back in autumn to harvest the rice!